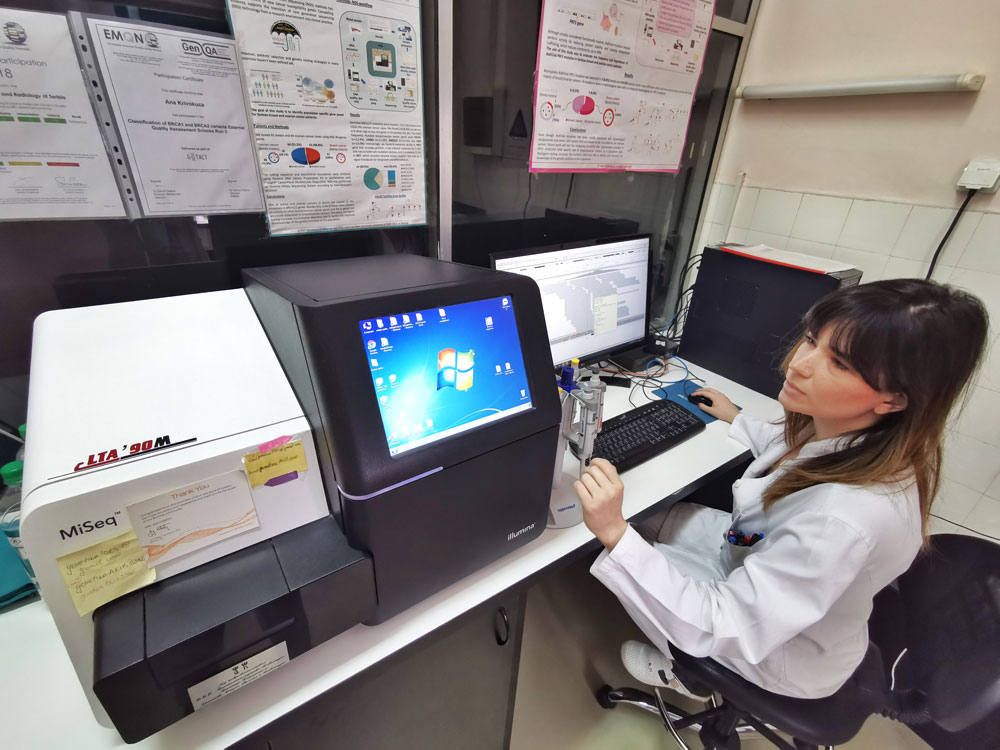 Fighting cancer through research
Selection pressures exerted by therapeutic agents operate on the phenotypic variability acquired by the accumulation of genetic and epigenetic alterations during tumor evolution.
The aim of the TRACEPIGEN project is to develop and standardize a new pipeline for ultra-sensitive targeted cfDNA sequencing using single-step target enrichment and library preparation method that will allow us to test for the presence of variant DNA methylation marks and somatic mutations at single base resolution in minute quantities of cfDNA.
The standardized pipeline will be applied on prospectively collected serial plasma cfDNA samples from patients diagnosed with advanced stage colorectal (CRC) and non-small cell lung cancer (NSCLC) to evaluate the dynamics of genetic and epigenetic alterations in relation to therapy outcomes and the potential for earlier detection of drug therapy failure.